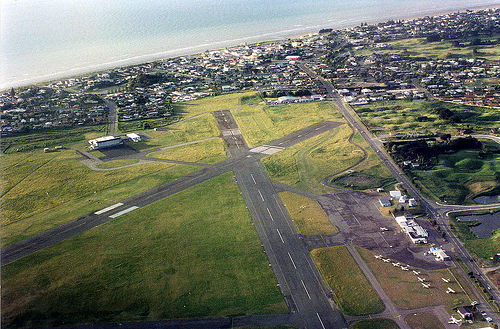 New Zealand's newest domestic air service, between Christchurch and the Kapiti Coast, will begin operating in November. Air New Zealand subsidiary Air Nelson is to operate the new daily direct service between Christchurch and Paraparaumu, and is planning a special opening fare to celebrate.
Christchurch Airport CEO Jim Boult says the new service is great news for travellers.
"This new service is a positive sign for the recovery of Christchurch and Canterbury and offers a connection we know people have been asking for," says Mr Boult. "We congratulate Air New Zealand on this initiative, which will be well received by travellers in both directions. We know Kapiti Coast travellers are keen to use Christchurch as a hub to connect to services to Queenstown, Dunedin and Invercargill domestically, as well as our international direct services, and Cantabrians will use the new service to access Kapiti Coast and beyond."
The new daily service will be Christchurch Airport's 16th direct destination. The airports and airline have been planning the new service for the past six months, and see it as another way to support the rebuild of Canterbury and to allow travellers in either direction to reach their desired destinations more efficiently.
"We have seen strong demand for domestic services into Christchurch over recent months," says Mr Boult. "We are sure travellers from this will welcome this new air service to reach metropolitan Wellington and further north."